Thank you for signing up.
90 MINUTE SESSION
This session has been devised by Coerver Coaching Co Founder Alf Galustian.

It is based on our Session Planner and can be adapted for different ages and abilities. Drill set up and videos can be found below plus the downloadable PDF.
Ball Mastery
PURPOSE
To Improve Ball Mastery.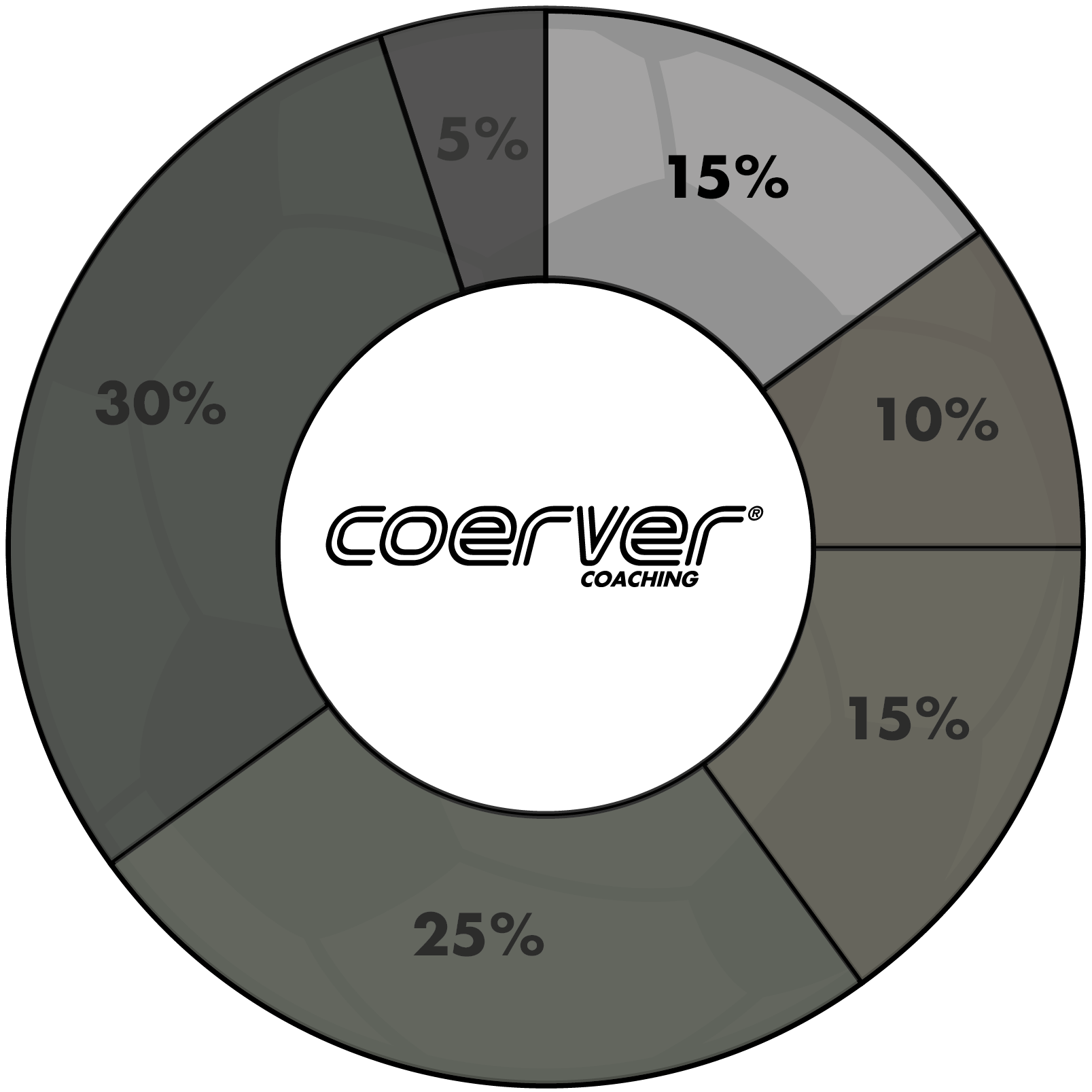 SETUP
Four boxes, 5 x 5 yards each to create a 10 x10 yard grid.
Two groups of three or four players lineup, North and East, each player with a ball.
The coach holds two different color cones.
ACTION
Step 1 Repetition:
Players with a ball each do one selected Ball Mastery Move (Shuffles or Single Cuts) travelling across the grid trying to stay in line with each other. The coach holds up one of the coloured cones for the player to call colour, ensuring they look up. When the first two players pass the coach, the coach turns to the next group and the two players from that group go. Groups go alternatively.
Step 1 Repetition:
Now one ball per team. The "North" teams against each other. The first players do 15 Ball Mastery Moves towards the coach then turn and pass to their next teammate. The first team to finish wins. Now the "East" players do the same.
MAKE HARDER
Use more difficult Ball Mastery Moves e.g.Dribble Cut
COACH TIP TO PLAYER
Occasionally look up so that you stay in line with the player next to you.
Speed
PURPOSE
To Improve Running with the Ball Speed.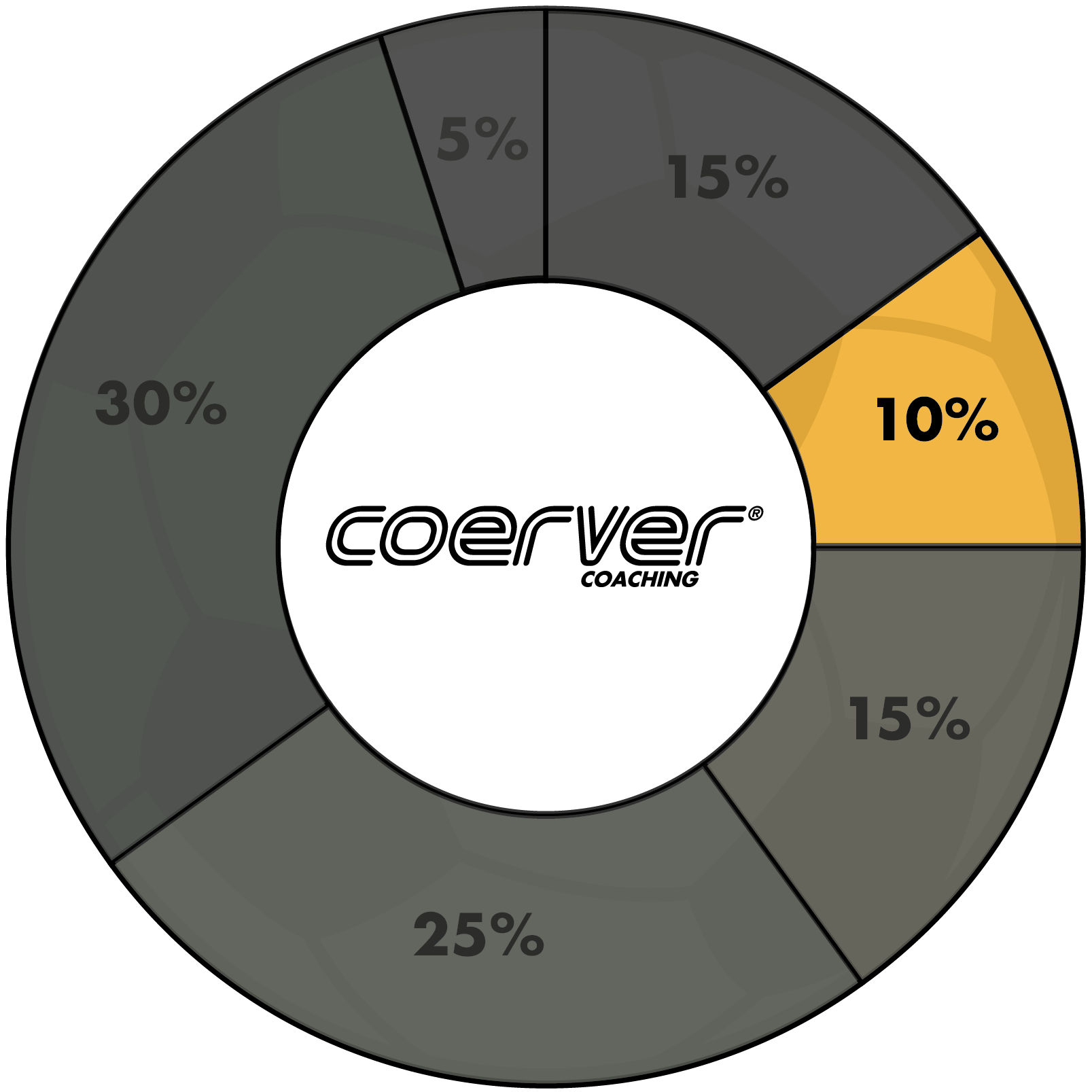 SETUP
Two adjacent 24yd grids with 4 yds. Lines marked with cones at the end of the grids.
Two teams with a ball per team.
ACTION
The player who passes runs backwards and the receiver takes the ball forward with their first touch and the sequence continues.
MAKE HARDER
R1 dribbles to the 4 yds. line then passes to Y1 and overlaps Y1.
R1 just tries to catch Y1 but not interfere with his/her run or with the ball.
Y1 passes to R2 and overlaps R2 and the sequence continues at full speed.
COACH TIP TO PLAYER
Focus on a good first touch even when pressured. A fumble loses a lot of ground.
1v1 Attack Game Moves
PURPOSE
To Improve Changes of Direction & Shielding the Ball.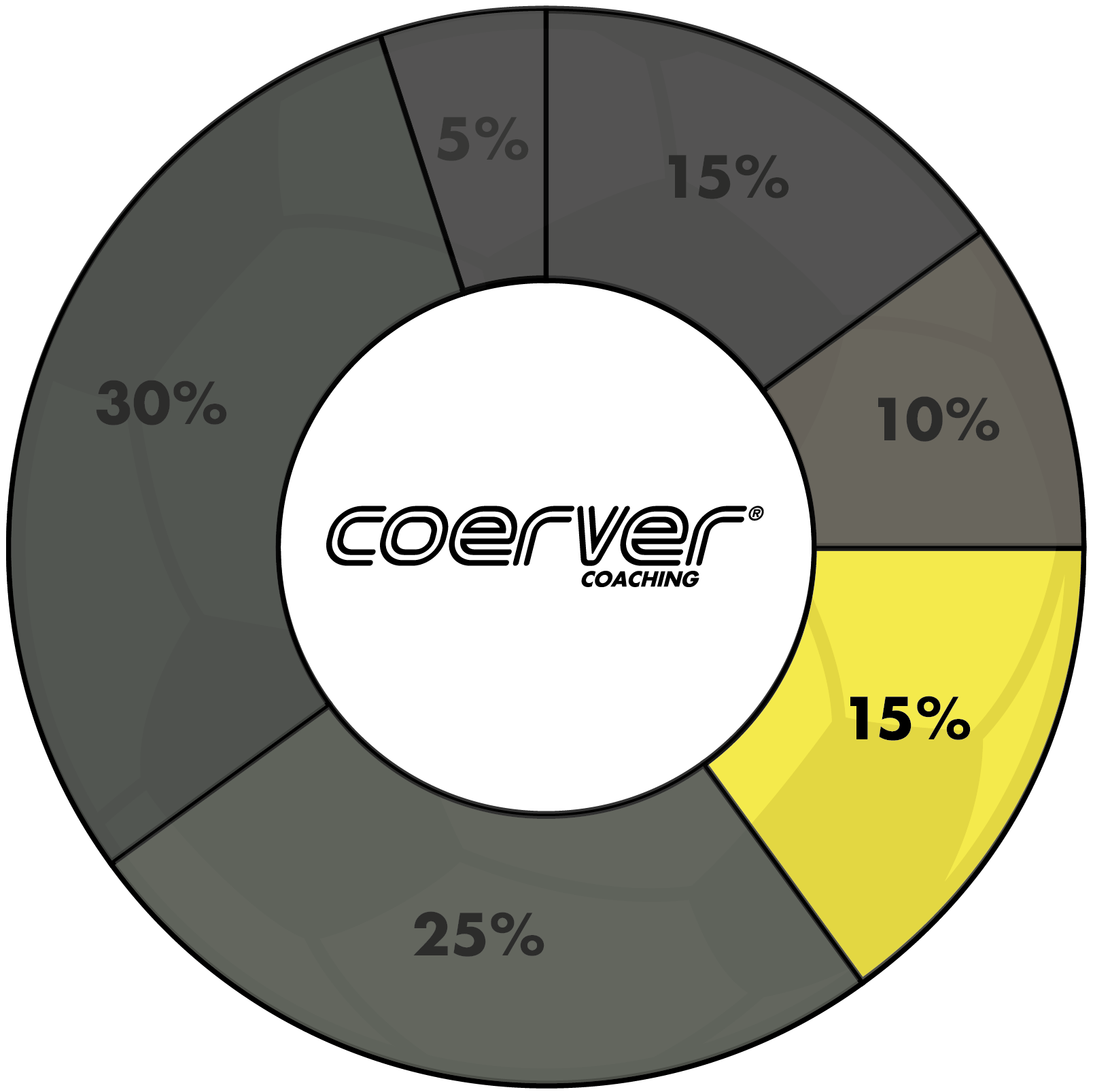 SETUP
A 10 x 10 / 12 x 12 yard grid using 2 x blue/orange discs as per diagram.
3 x players per grid, 2 with a ball each at the base of the triangle.
ACTION
Two players start on the big cone.
One player at the base of the triangle is limited pressure defender.
First player starts with the ball, when challenged by the defender, shields the ball, then passes to his waiting teammate, who takes the ball into the opposite corner, and the sequence continues.
Game Moves to use – Change of Direction Moves (COD)
MAKE HARDER
Make it harder by using more difficult Game Moves e.g. Hook Turn
COACH TIP TO PLAYER
Only take one or two touches before you make a COD turn.
Small Group Play Attack
PURPOSE
To Improve Speed & Accuracy of Combination Play.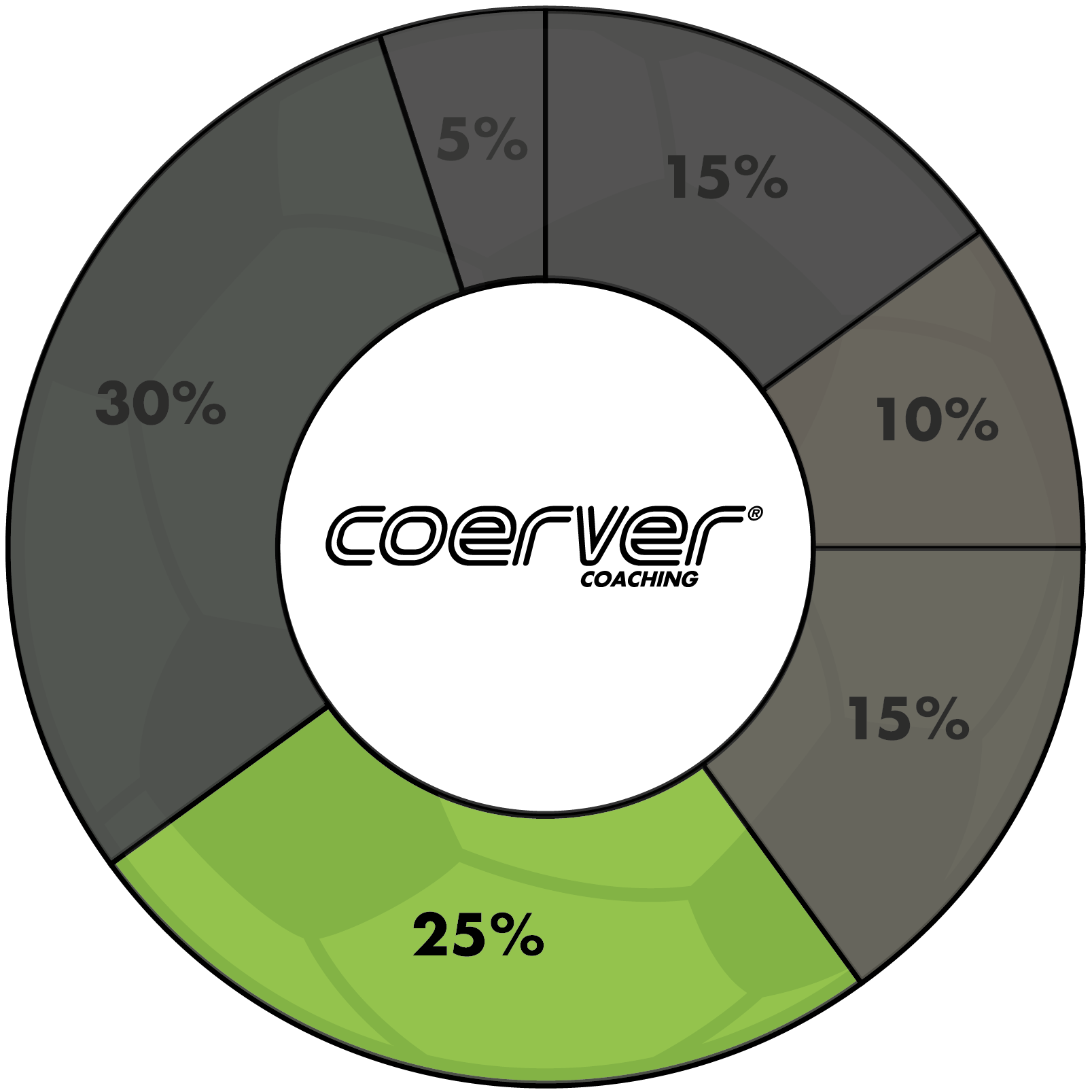 SETUP
Different coloured gates around a 20x20 yard area
Players are split into 3 teams, maximum 6 players per team then in pairs in team
1 ball per pair
ACTION
Step 1:
First pair in each team go into area and must make 12 passes (goals) through any gates in any order, once they've made six they run back to tag next pair of team mates to go. First team to finish wins.
Step 2:
Now a double pass before going to next gate.
MAKE HARDER
The receiving player must dribble through three gates before passing back.
COACH TIP TO PLAYER
Eyes up to find your next goal. Don't go to where it is busy as this will slow you down.
Small Sided Game
PURPOSE
Letting the Players play without any coaching.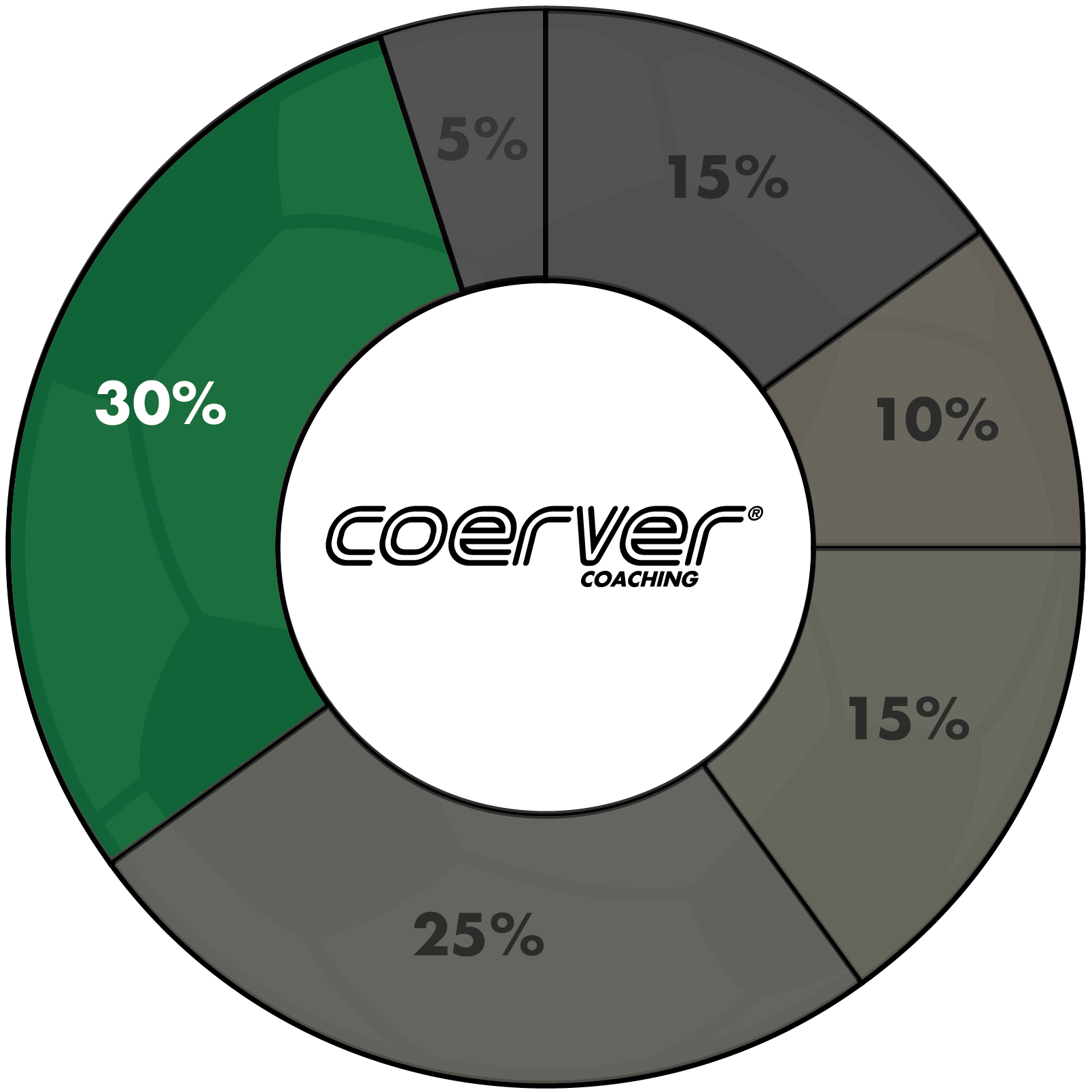 ACTION
Players play 4 v 4 and can shoot from anywhere. No GK.
MAKE HARDER
Players can only shoot in the opposition half.
COACH TIP TO PLAYER
Just encourage and focus on safety points e.g. tackling.

Ball Mastery Moves
Shuffles
Single Cut
Harder: Dribble Cut
Ball Mastery Moves
Inside Cut
Outside Cut
Harder: Hook Turn
Spend the last few minutes of your session wrapping up and explaining to your players about home practice.
Tell your players to try and practice for 10 minutes each day and to try with both feet.
The Ball Mastery and Game Moves are listed below match what was done in the Session.
From the below list select one or two of the moves for the players to practice at home.
For more advanced players there are Harder Moves which you can replace the basic Moves with.
Please see our Terms and Conditions in the footer below.
---
Online Youth Diploma
---
How would you like to prepare a practice without the anxiety, the head scratching and the frustrations that often happen when preparing practice plans? 
---