BOOK NOW
Find the nearest Coerver Coaching program to you for kids football training by selecting your country and BOOK NOW
EUROPE / MIDDLE EAST / AFRICA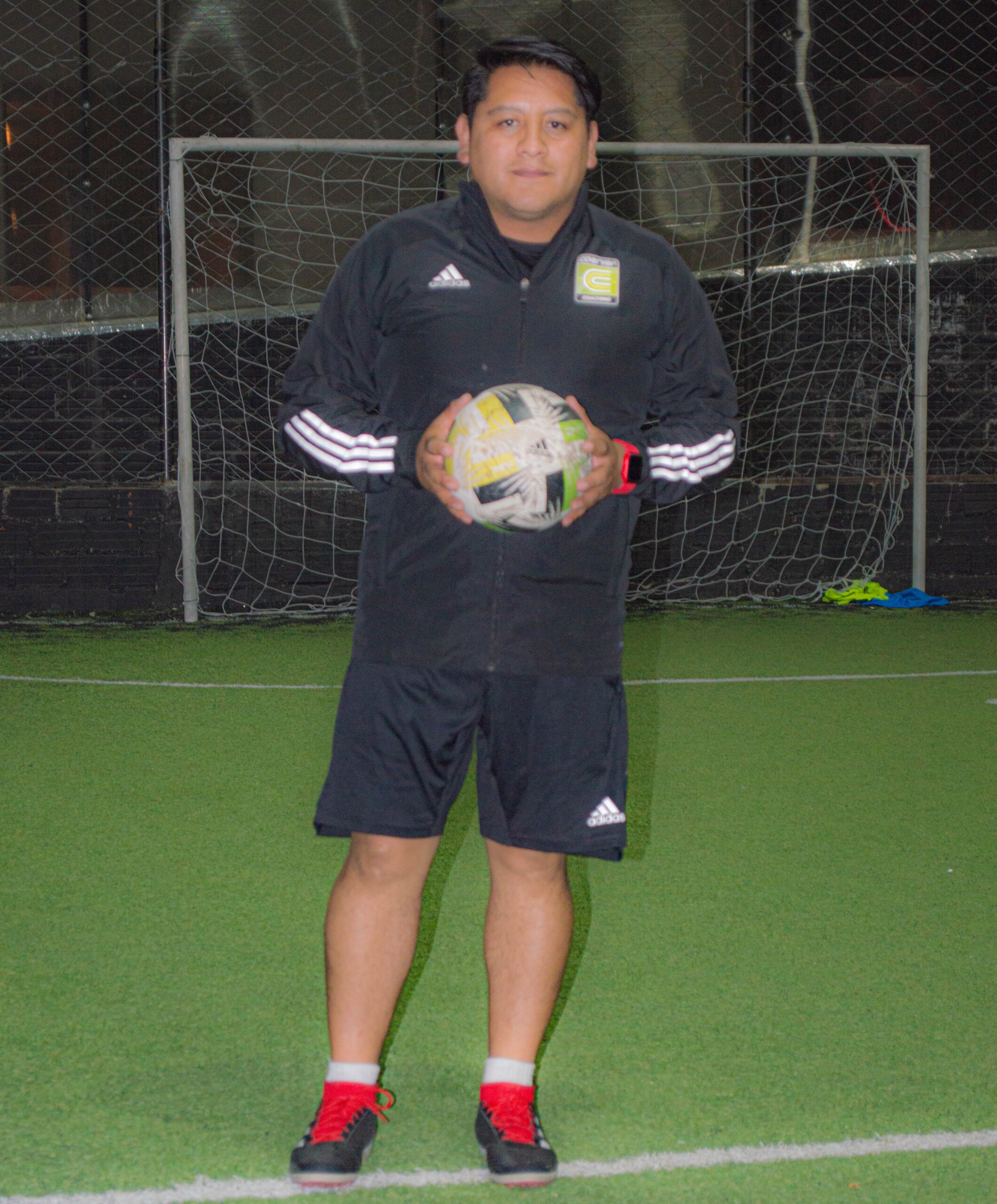 Bolivia – Diego Lineres
Based in La Paz, Diego has a background in finance as well as a life-long passion for football. Diego started his La Paz franchise in 2020 and has now opened the World's Highest Altitude Coerver Performance Academy.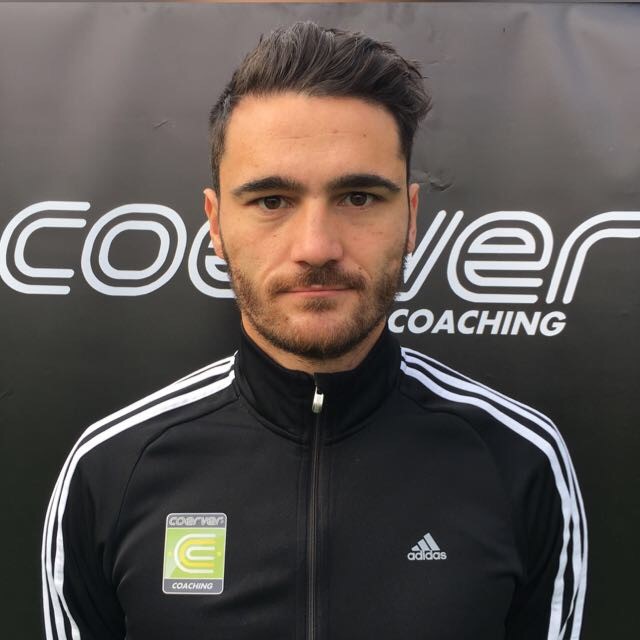 Croatia – Ante Basic
Based in Zagreb, Ante has been a Coerver Owner and Director since 2014.
He is currently the Technical Coach at the Dinamo Zagreb Youth Academy, has a degree in Kinesiology, a UEFA A License, and has worked with several
Professional clubs academies in Croatia.
Cyprus – Marios Papabasiliou
Prior to running Coerver Coaching Cyprus, Marios Papabasiliou was a professional footballer for Aris Limasosol. Since then he has gone on to coach several professional club academy teams in Cyprus and obtain a UEFA A License. 



Czech Republic – Tomas Klecka
Tomas Klecka is an experienced sports management professional who established his company Moderni Fotbal and became the official licensee of Coerver Coaching in both Czech and Slovak Republic 10 years ago.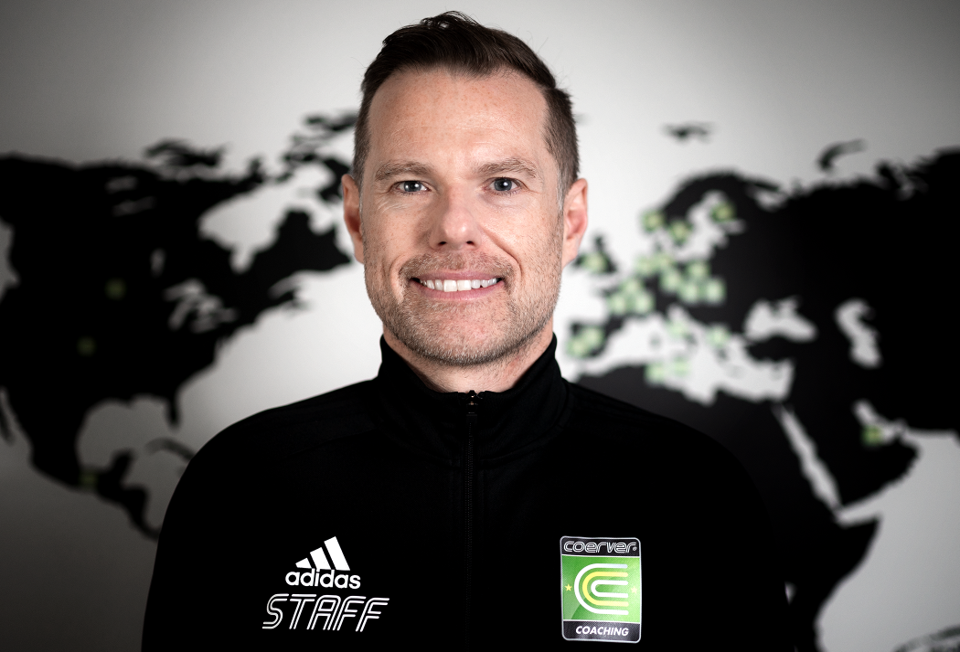 England & Wales – Scott Wright
Scott is Coerver® Coaching England & Wales Director. Scott is one of Coerver's most experienced Licensees, with over 15 years developing players, coaches, clubs & organisations in 26 countries. 
His professional club/Federation engagements include The Premier League™, The RFEF (Spanish FA), Arsenal FC, Chelsea FC, Manchester City FC, Manchester United FC, Liverpool FC, Tottenham Hotspur & many more. 
Scott additionally delivers annual lectures at the European University of Madrid's Coaching Masters program and works regularly with Adidas supporting the brand's network of professional clubs.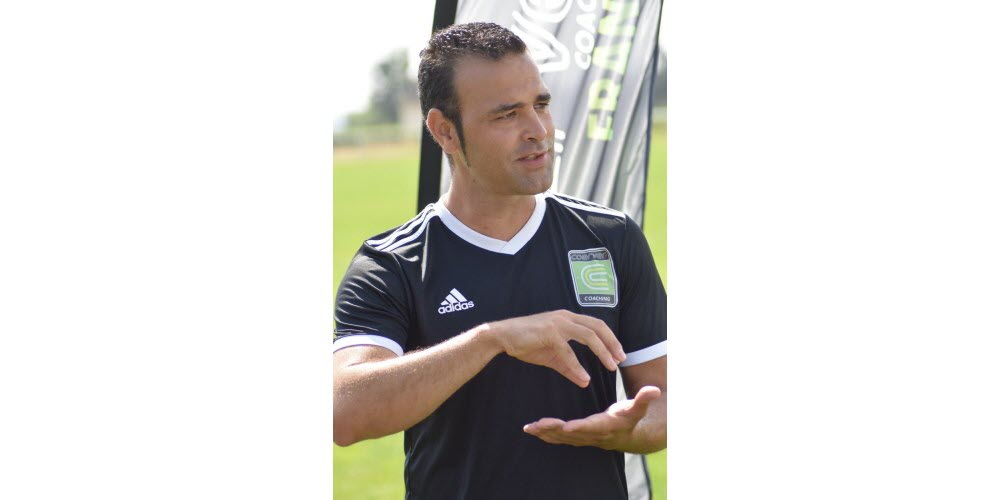 France – Jesus Melgar
Jesus was a top-level youth player who moved to France from Spain at the age of 20. He's been closely involved in Coerver Coaching Methodology since 2018 and has a personal, yet technical, approach when developing young players.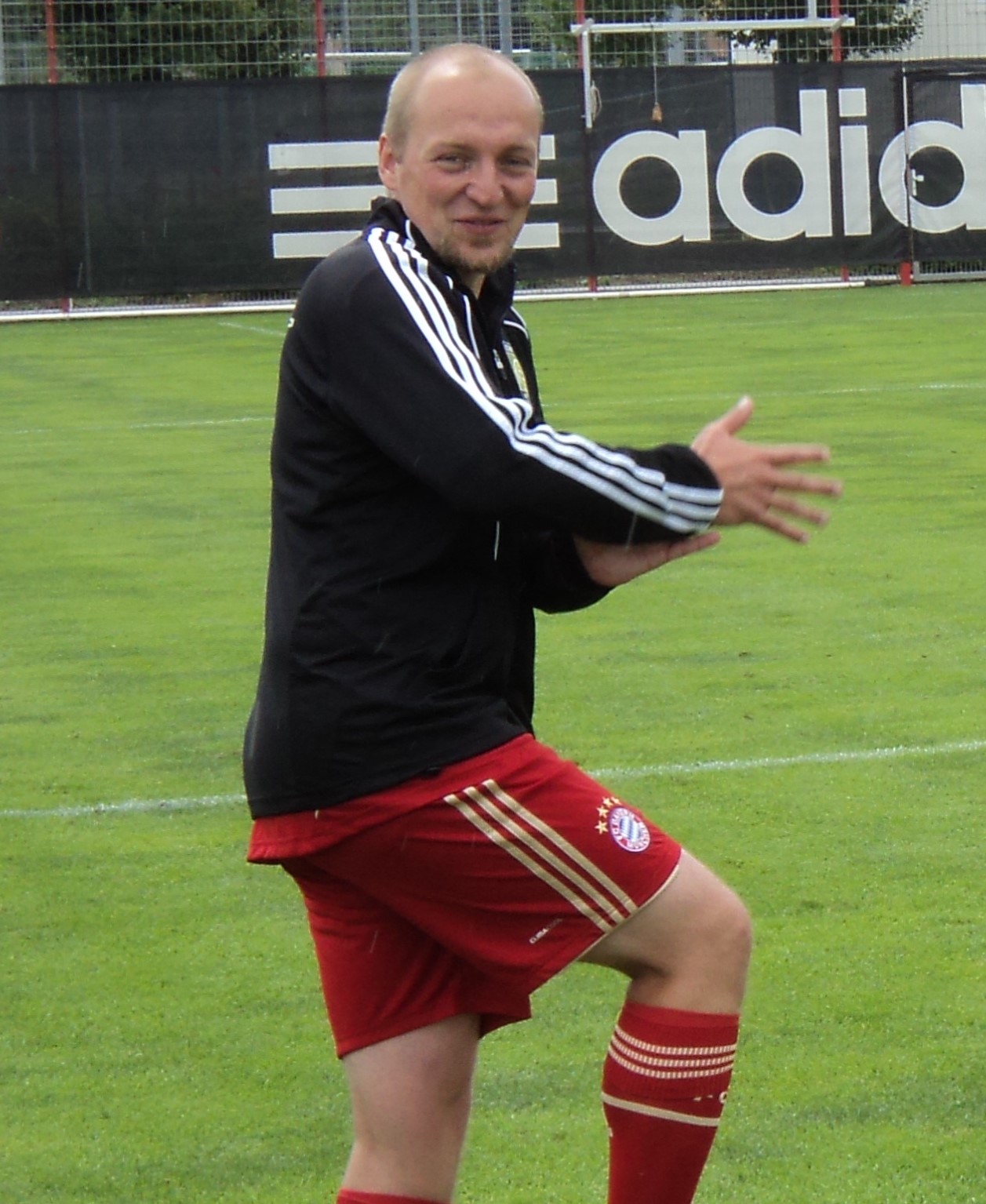 Germany – Rafael Wieczorek
A youth player at FC Nuremberg until the age of 17, Rafael has been coaching youth football since his early 20s. From 2005-8 he worked with FD21 the football foundation formed by Jurgen Klinsmann and other high-profile German professional players and was a technical instructor for 10+ professional clubs and 4 regional Federations. He is also a Lecturer at BDFL (Association of UEFA Pro License Coaches).
Rafael has been a Coerver Licensee and Instructor for the past 16 years and has delivered Coerver coach education in 12 countries.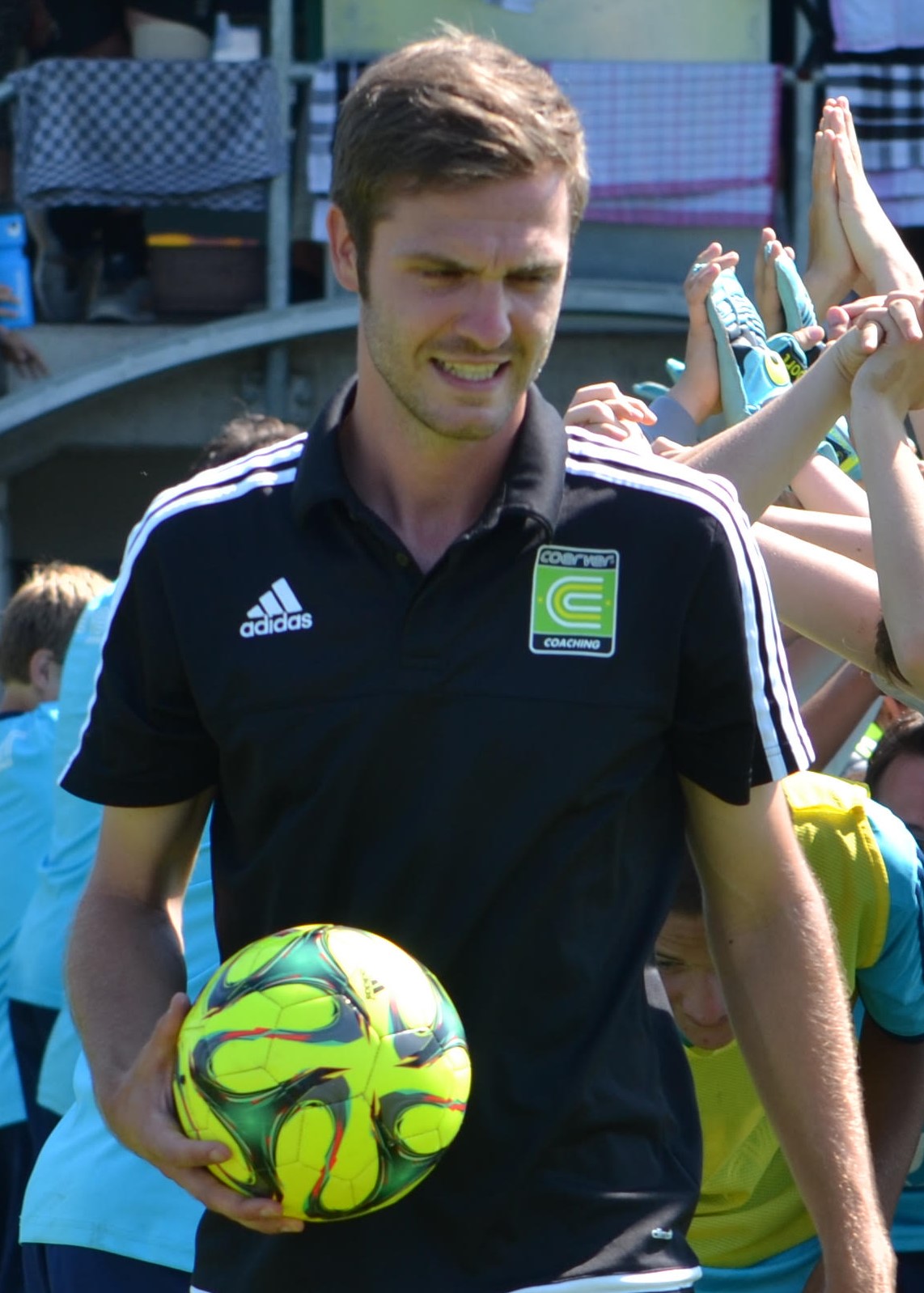 Germany – Christoph Biesenbach
Christoph was a senior player for top amateur club FSV Wacker 90 before going into coaching with FF USV Jena Women's Senior Team.
Christoph has been involved in player development in several professional clubs including FC Union Berlin and FC Viktoria Berlin, and has a UEFA B-License.
Internationally, he has been a Coerver Instructor in Belgium, Iceland and China.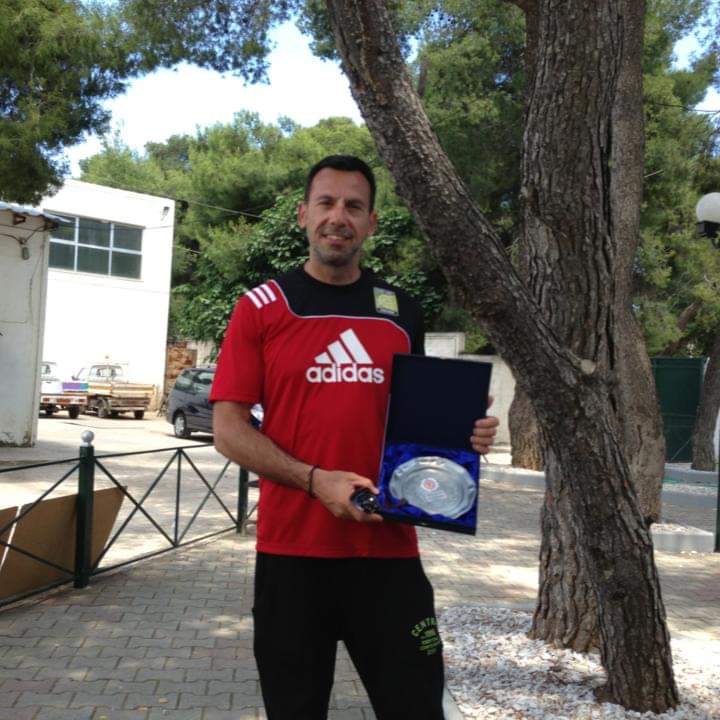 Greece – Panos Saindis
Panos was a top amateur player in Athens and second national category futsal. He studied physical education in Italy and for many years was the owner of a large gym and fitness business in Athens, as well as co-owning Studio Pilates.
Panos has been a Coerver Licensee since 2012 and is the owner of the amateur club "Niki Alimou-Coerver" which has
developed several players to Super league academy teams in the past 2 years.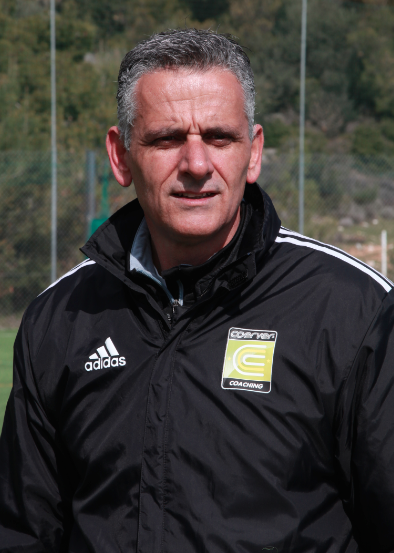 Greece – Leonidas Kouvaras
Leonidas has been a Licensee in Athens for the past 10 years and is a highly experienced player-coach and coach.
He holds a UEFA B Licence and is currently an assistant coach in the Greek SuperLeague for KIFISIA FC.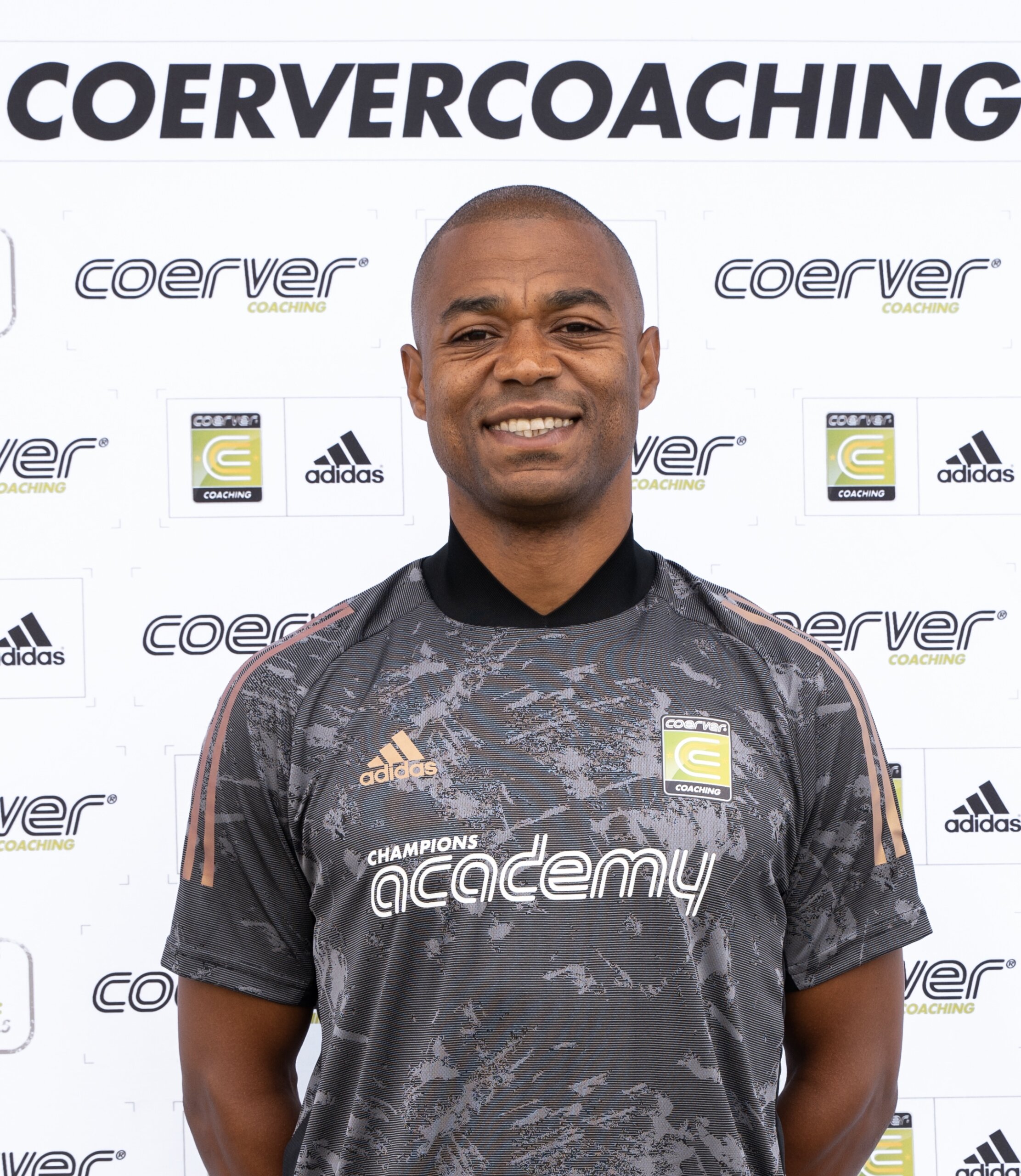 Holland – Rainel Woerdings
Based in Amsterdam, Rainel has played football throughout his life (including now) and has been a youth coach since 2002. He holds a UEFA C License and maintains relationships in the pro football sector with Ajax, Feyenord, FC Utrecht and Almere City.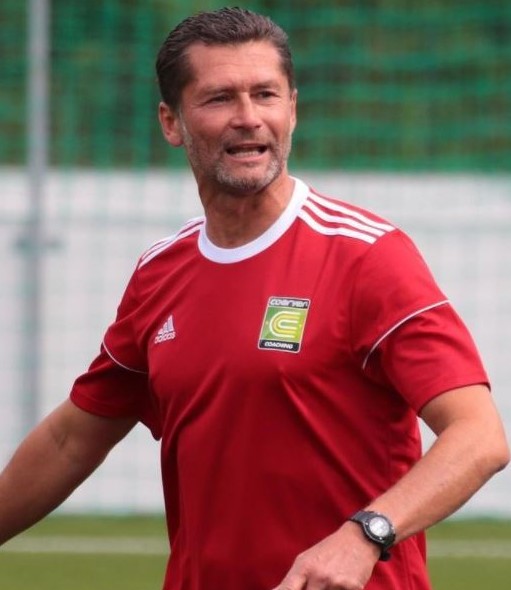 Hungary – Jozsef Szalma
Jozsef is the Coerver® Coaching Hungary Owner and Technical Director. He was also a former professional player in Hungary, Holland and Germany and
was twice voted Hungarian Player of the Year making 15 appearances for the Hungarian National Team.
Jozsef has coached professional youth academies, holds an FA B License and was a FIFA Licensed Player Manager.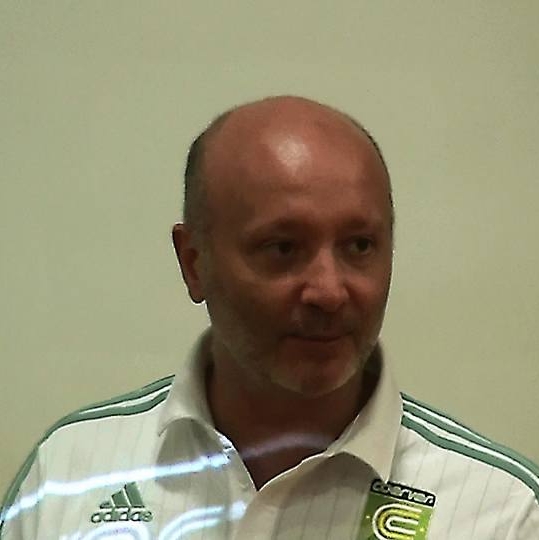 Italy – Luca Frigerio
Luca is Coerver® Coaching Italy Co-owner and CEO.
Based in Milan, Luca has a long track record in Italian professional football as Youth Sector Head, and Academy Technical and Methodology Manager, with a UEFA B License. He has been the strategic director of Coerver Coaching Italia since 2015.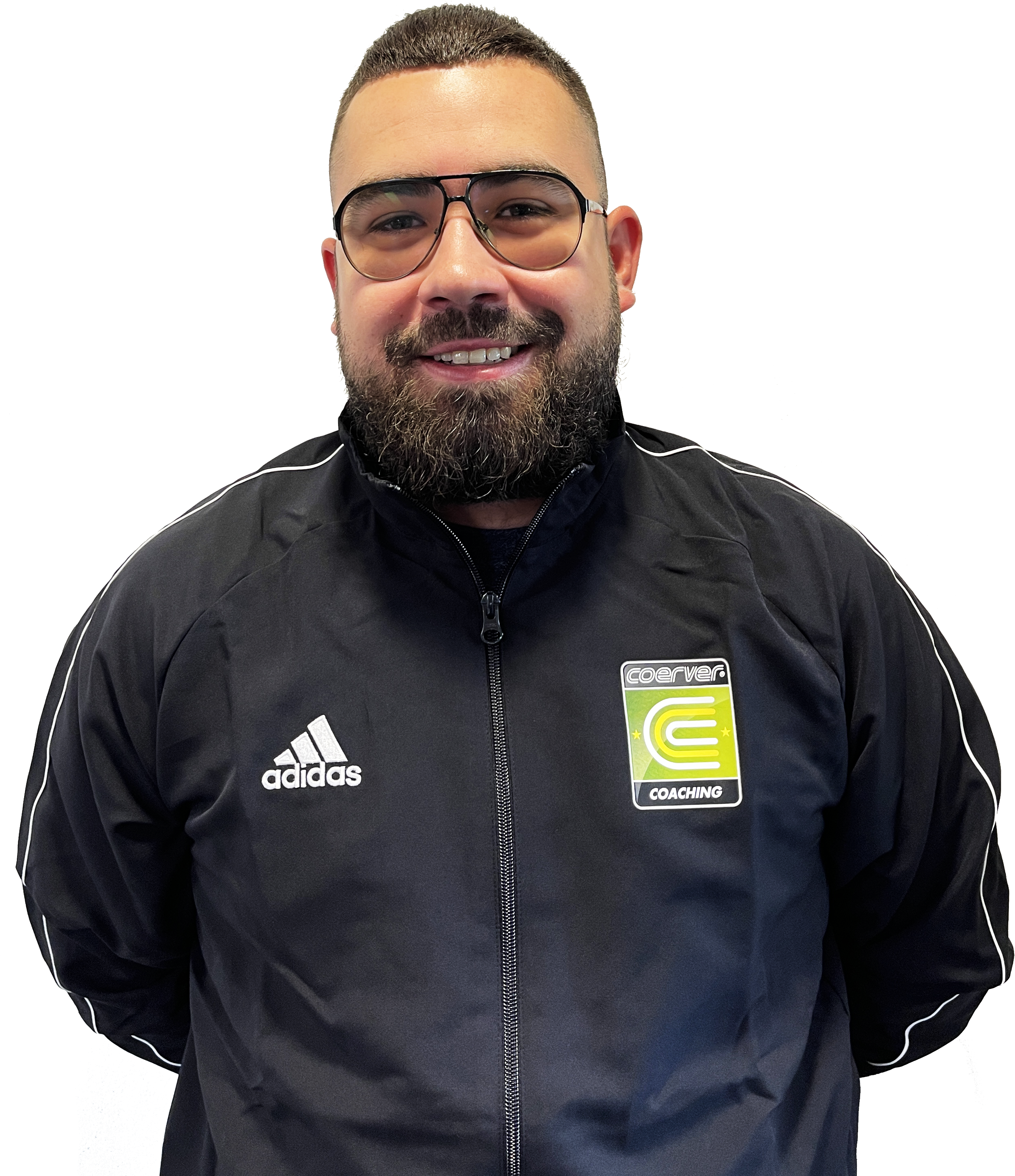 Poland – Iwo Szczecinski
Iwo is Coerver® Coaching Poland National Program Director alongside Sebastian Szczecinski, the Owner and Director.
From the Silesia region of Poland, Iwo studied Economics at the University of Katowice, and has ongoing involvement in the sector of renewable energy.
Iwo has been managing the logistic elements of Coerver Poland since 2018. 

Iwo's Senior Coerver Technical and Management Team Includes:
Master Coach - Tomasz Spyra,
Football Camps Manager -Tomasz Bugajski,
Academy Coordinator - Mateusz Nowak
Content and Marketing Manager - Wojciech Janosz.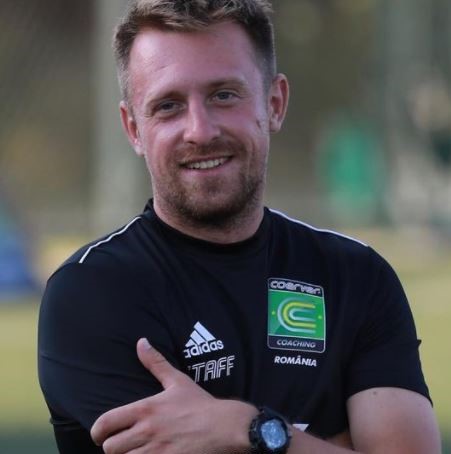 Romania – Stefan Calliman
In 2021, a new Coerver program for Romania was led by Bucharest-based Stefan Caliman.
Stefan studied Sports Science at the University of Sports in Bucharest and has extensive youth football coaching experience. He was additionally the Founder and Manager at FC.Tineretul Bucuresti, and was President of Chelsea Bucharest Football Club for 7 years.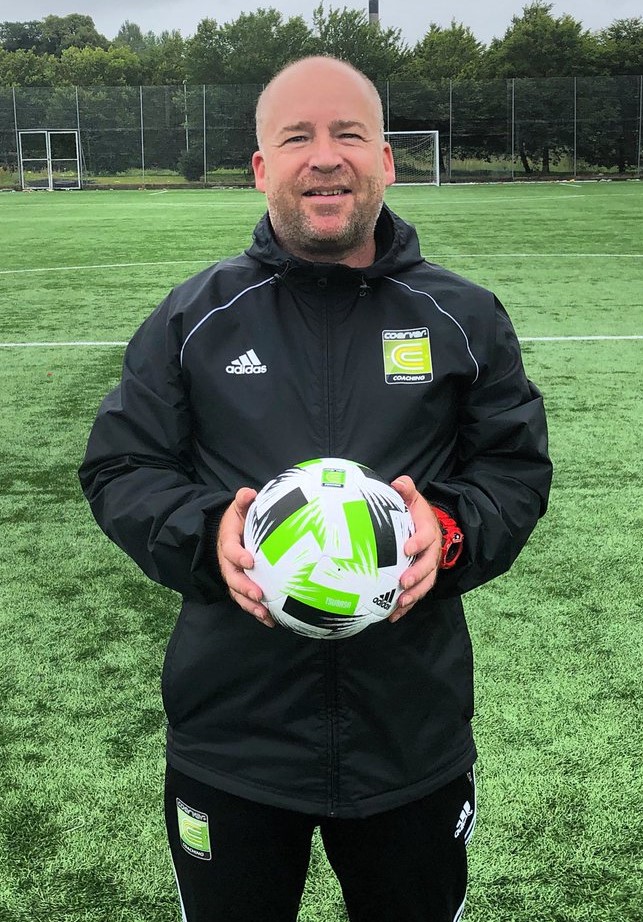 Scotland – Gordon Craig
Gordon is Coerver® Coaching Scotland Director and has been with us for 30 years. He holds a Scottish FA Advanced Youth License and in 2017 received a Certificate in High-Performance Football Coach from the University of Lisbon. In addition to this Gordon was a former scout with Everton FC.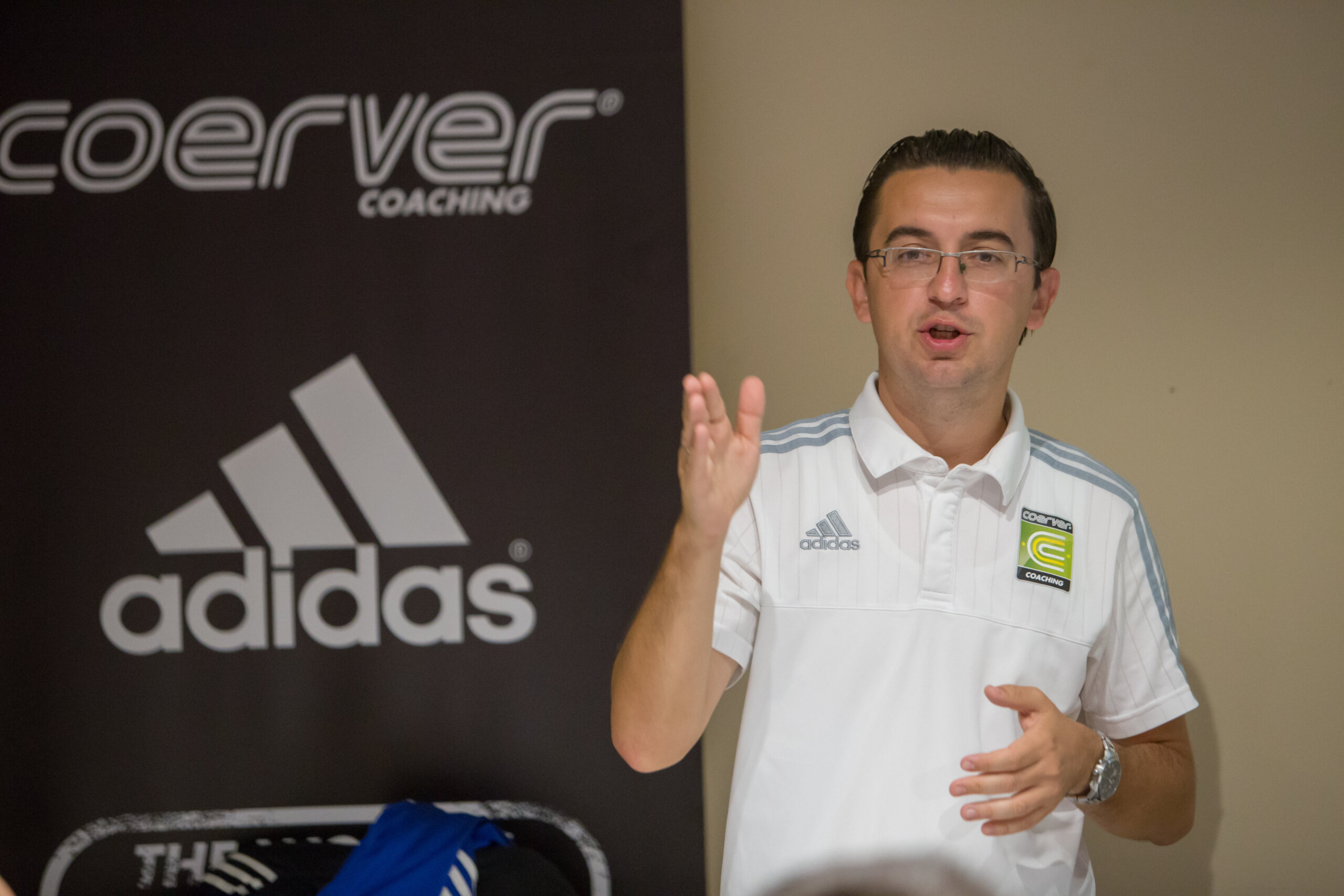 Serbia – Renato Pirsa
From Subotica, Serbia, Renato had a long youth and senior playing career with FK Backa 1901.
He holds a UEFA A license and has a deep passion for innovations in coaching, with learning experiences in Germany, Spain, Sweden, and throughout the Balkan region.

In Serbia, Renato has run academy player development programs with Red Star Belgrade., and has been the Licensee for Coerver Serbia for 9 years.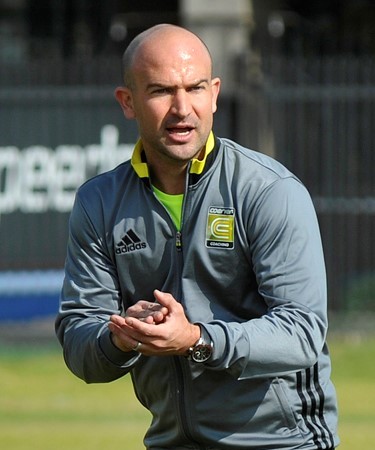 South Africa – Cayl Coetsee
From Pretoria South Africa, Cayl studied Human Movement Sciences at the University of Pretoria, where he formed part of the football team that won back-to-back National Championships in 2003 and 2004. In 2005 he was part of the team that won the NAIA National Championship.
Since then, Cayl has worked as a coach, administrator and programme director on 4 continents and additionally holds a Confederation of African (CAF) A License Coaching Certificate as well as a UEFA B License.