How to coach defending corners
Concede less goals from set pieces
On average, teams concede between five and six corners each game. If your team struggles to defend these, this can lead to conceding a lot more goals and losing matches, and a lot of nervous moments as a coach! We have put together a series of tips to help your team defend corners better.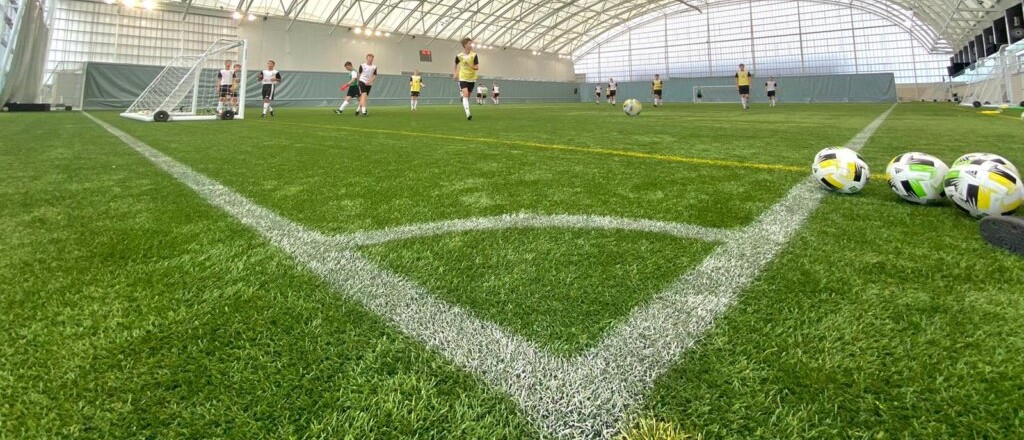 1
Organise quickly
---
If the attackers take their corner before your defence is set up, you're in big trouble. Your players need to know where they should be and move there quickly while the ball is still out of play. You should set up zonally so that you have a defender ready to attack the ball wherever the cross is aimed.
2
Man-mark key attacking players
---
Identify the opposition's biggest aerial threats early on in the game – these are usually their centre-backs, strikers, and taller players but lookout for anyone who heads the ball well – and have your own best headers mark them. These players often gather at the edge of the box before the cross comes in and will make runs from there, so your players should quickly communicate who is marking each of them. Your markers should stay goal-side of the player they are marking and attack the cross when it comes in.
3
Get the first touch
---
Just like in our tips for attacking corners, for defending corners it is just as vital to get the first touch on the cross. A defensive header will likely end the attackers' chance of scoring and could set up a counterattack.
4
Prepare to counterattack
---
Defensive corners are great opportunities to launch counterattacks because most of your opposition's players will be in your half. You shouldn't need all of your team in your penalty area to defend the corner, so leave a couple on the edge of the area and further up the pitch. Aim your defensive headers towards these players and then get your players up the pitch as quickly as possible, and you can start creating your own chances to score.
5
Summary
---
These tips should help your team concede fewer goals from corners, and even set up a few counterattacks of your own from them. Next, we'll look at another important set piece: free kicks.
---
Session Planner
---
When you use this tried and tested method to prepare your practices, you'll prepare effective practices, in less time, with less frustration.
---