Is there anything more enjoyable to watch than a collection of great goals? Well, sit back, relax and enjoy as you're about to see some of the best from last nine years.
---
Zlatan Ibrahimovic v England, November 14, 2012, Rasunda Stadium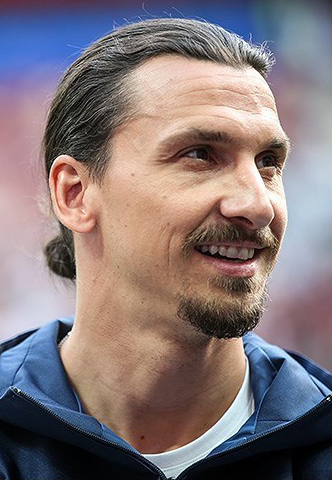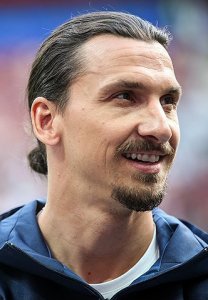 Something pretty special has to happen for anyone to remember a meaningless friendly, but creating the memorable is a talent Zlatan Ibrahimovic specialises in.
In November of 2012, Sweden had invited England to play in an exhibition match to mark the opening of the Friends Arena, their new national stadium.
With 12 minutes to play the Swedes found themselves trailing the Three Lions 2-1 and facing defeat on home soil.
Then Zlatan put on his blue and yellow cape and scored a hat-trick, bringing his tally for the game to four after he opened the scoring.
Scoring four goals is remarkable in itself, but it was the sheer absurdity of the fourth that will forever be remembered.
As the game crept into injury time, England goalkeeper Joe Hart raced out of his box to head away a long punt sent forward from inside the Swedish half.
Ibrahimovic pursued the hit and hope, but as he saw Hart advancing he anticipated where the second ball might drop and hit the brakes.
Hart got height, but not distance on his header and the ball dropped a few yards from Sweden's captain.
Most footballers would have brought the ball under control and assessed their options. Ibrahimovic isn't most footballers and he selected an option few would have even envisaged, let alone tried.
With his back to goal and around 35 yards out, the LA Galaxy striker launched his huge 6ft 5in frame into the air and used his taekwondo skills to execute an extraordinary bicycle kick.
The ball flew over a stranded Hart and past Ryan Shawcross who made a last-ditch effort to block Ibrahimovic's sensational effort from dropping into the net.
"I saw him (Hart) come out and had to decide whether I should go in a duel or wait for him to head it out," Ibrahimovic said. "When he headed it I had it in my mind to try to score. I hit it in mid-air and, when I landed, saw [Shawcross] running back to try to clear but it bounced over him. It was a good try, that is all."
---
Cristiano Ronaldo v Juventus, April 3, 2018, Allianz Stadium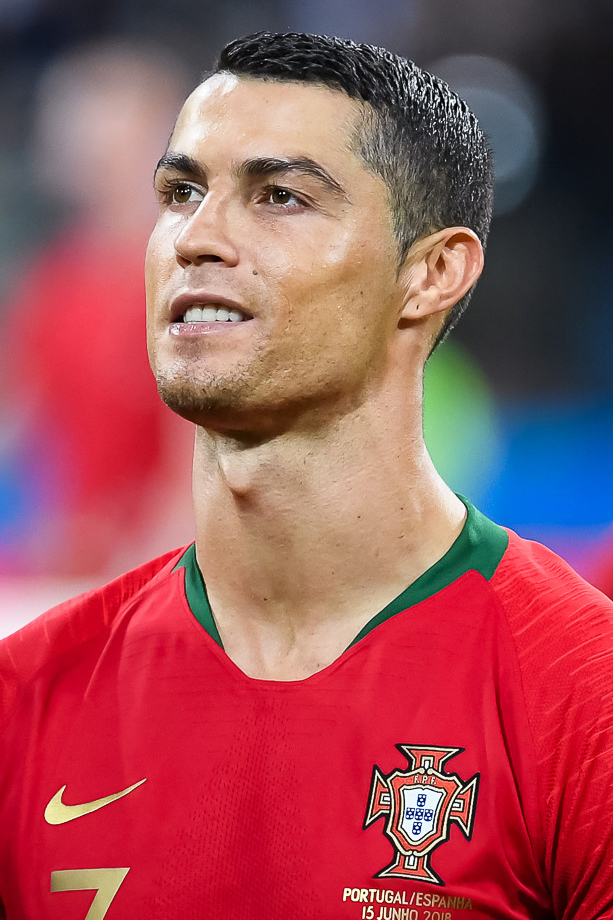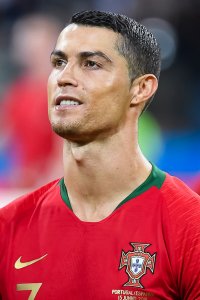 Cristiano Ronaldo has scored more than 680 goals for club and country so choosing the best of this colossal haul is quite a challenge. But there is one masterpiece that stands out.
Playing for Real Madrid against his current club Juventus in the quarter-final of the Champions League, Ronaldo had given the Spanish giants an early lead at the Allianz Arena with a close-range finish.
Then he produced a moment of genius that brought applause from both sets of fans and high praise from one of the greatest players in history. "It is one of the most beautiful goals in the history of the game," said Real Madrid manager, Zinedine Zidane.
Before Ronaldo added another page to his tome of historic moments, he had tried to lay on an assist for teammate Lucas Vasquez.
The Portugal captain retrieved a poor clearance from Giorgio Chiellini and fed a pass into the advancing Vasquez who whipped a shot goalwards that Gianluigi Buffon pushed out to the right channel.
Dani Carvajal beat Alex Sandro to the loose ball and stood up a cross from the right and Ronaldo, who was coming back into the picture after teeing up Vasquez, was now running towards his own goal, with his back to Buffon.
The Champions League's record goalscorer took off like a pole vaulter and swung his right foot over his head to perfectly connect with the ball, sending it into the back of the net, past a motionless Buffon.
There was a pause. A stunned silence. The Madrid fans roared. Then the Juventus fans got to their feet and showed their appreciation.
"It was spectacular," said Ronaldo. "I jumped very high and it's a goal that will live long in the memory. It was amazing, probably the best of my career."
---
Lionel Messi v Real Betis, March 17th, 2019, Estadio Benito Villamarin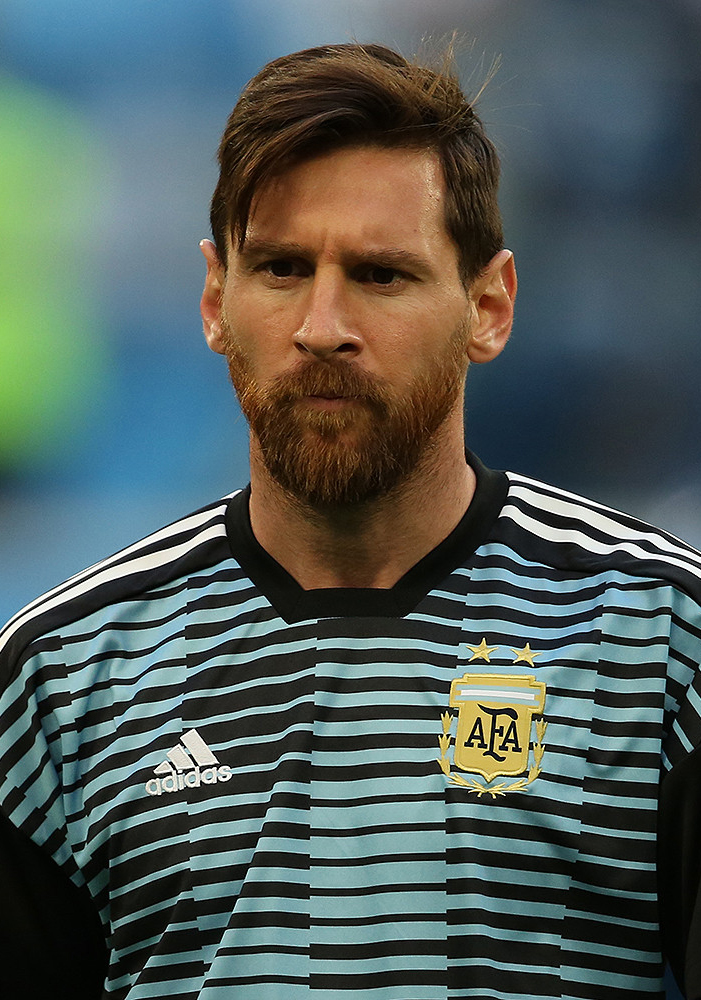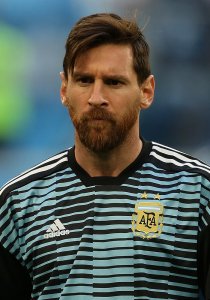 Standing ovations are nothing new to Lionel Messi. After 15 years of making the extraordinary look ordinary, the little Argentinian will have come to expect them, especially at the Camp Nou. But after Barcelona's no.10 scored a brilliant third goal to complete his 51st career hat-trick, supporters of Real Betis did something out of character for a partisan crowd: they applauded their conqueror.
You can't blame them. What else are you meant to do after witnessing a genius at work? With five minutes to play and Barcelona winning 3-1, Messi swept the ball out to the left wing to Ivan Rakitic.
The Croatian took a touch and assessed his options, saw that nothing was on, so he squared the ball to Messi who was on edge of the 18-yard-box.
With one deft, but deadly touch of his left boot the 31-year-old softly clipped a shot from the left side of the box over Betis goalkeeper, Pau López, and into the back of the net via the underside of the bar.
Who on earth chips the goalkeeper from there? And from that angle? With such effortless class?
Betis defenders Aissa Mandi and Marc Bartra held their head in their hands, as did Messi's teammates Clement Lenglet and Sergi Roberto. Lopez got up and blew his cheeks out.
"Messi, Messi, Messi!" reverberated around the Benito Villamarín Stadium. "No, I can't remember that (opposition fans cheering his name) happening before," said Messi. "I am grateful, we are always treated well when we play here."
Messi won't be around forever. If you haven't seen him in person, add it to your bucket list. You wouldn't want to miss the opportunity to see the greatest player ever.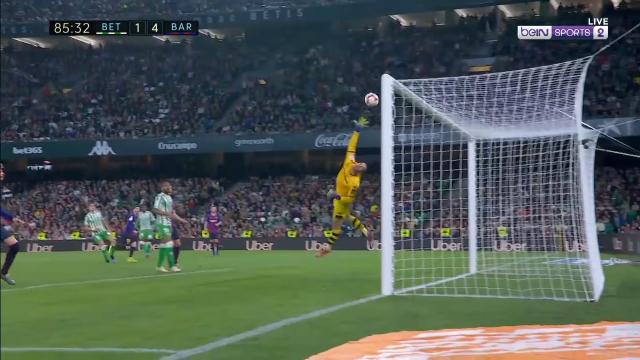 ---
If you enjoyed this post have a read of our Our Favourite Players of 2010-2019,  Our Favourite Players of the 2000s or Our Favourite Goals of the 2000s.
---
Image Copyright: Zlatan Ibrahimovic ©Tasnim News Agency, Cristiano Ronaldo ©Анна Нэсси, Lionel Messi ©Кирилл Венедиктов & informationbuzzer.com.
---
Looking to find out more about Coerver Coaching?